Black Friday thru Cyber Monday Promotions!
Greetings!
From our Flagrant Beard family to yours, Happy Thanksgiving! Let's kick off this Holiday season by showing you, our fans and friends, a little Flagrant love and appreciation with the following deals!
Black Friday thru Cyber Monday Deals!
Spend $75 or more, get a FREE pair of Flagrant socks! (let us know the style and size in the comments at checkout)
Spend $100 or more, get FREE Flagrant socks and FREE shipping! (let us know the style and size in the comments at checkout)
Spend $150 or more, get a FREE Flagrant leather wallet and FREE shipping! (let us know the color in the comments at checkout)
Also, Check out this Contest!
Flagrant Beard is proud to be one of the sponsors of The Big Thank You from Can You Handlebar. This is the best contest and giveaway you're going to see in a while! Over $8,000 in prizes going to three lucky winners. Contest runs from November 19th – 27th. Click on the link to enter for prizes, and check out some amazing discount codes from other industry leaders!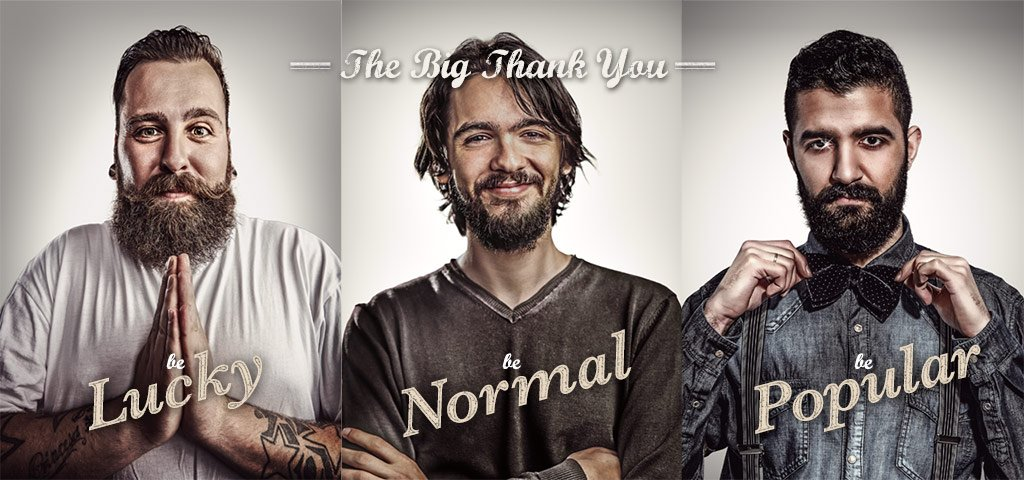 Get to Know Us!
Just a little background – after working for a leading tactical apparel brand for almost nine years, my wife and I decided in 2015 to move to Tennessee and start our own business, Flagrant Beard, offering belts, bi-fold leather wallets and blades.
Our belts are handmade in the US by the Amish, have an articulated curve to increase comfort, use premium 12/13 oz English bridle leather, ovalized holes so the buckle lays flat, and are offered in even sizes from 30″ – 50″. The quality and consistency is outstanding!
You can view our belt line here.
Our wallets here.
And our knives here.
Need to Burn Off That Turkey Dinner?
We periodically post workouts good enough to make you sore here: https://flagrantbeard.com/chops/
In the meantime, here's a quick workout you can do at home with minimal equipment:
Warm-up and stretch, then for 15:00, complete as many rounds as possible (AMRAP) of:
100′ bear crawl
10 DB hammer curls
10 hand-release push-ups
For Strength, Bench Press: 5-5-5-3-2, in-between each set, complete either 100′ sled pull or one 15′ rope climb.
Metabolic Conditioning: Complete reps of 21-18-15-12-9-6-3 for each of the following
Goblet squats
Pull-ups
Ab-mat sit-ups
Connect with Us!
Have a question? Shoot us an email at info@flagrantbeard.com Have some Flagrant Beard products? We love seeing pics of our gear in use. Tag and follow us on Instagram @flagrantbeard, and Facebook.
Dealer Inquiries
Interested in carrying our Flagrant line of products? All you have to do is click here and one of us will give you a shout.